Recently, the British government warned that COVID-19 infection cases continue to rise, which may make up to 1/4 of the staff unable to work, ministers will be responsible for the development of a comprehensive contingency plan to deal with absences. The cabinet office said that public sector leaders were asked to prepare for the "worst case" of absenteeism rates of 10%, 20% and 25%.
近日,英国政府警告称,新冠病毒感染病例的持续上升可能令多达四分之一的员工无法上班,各部长将要负责制订"全面的应急计划"以应对缺勤。内阁办公室表示,各公共部门领导要为10%、20%和25%的缺勤率"最坏情况"做好准备。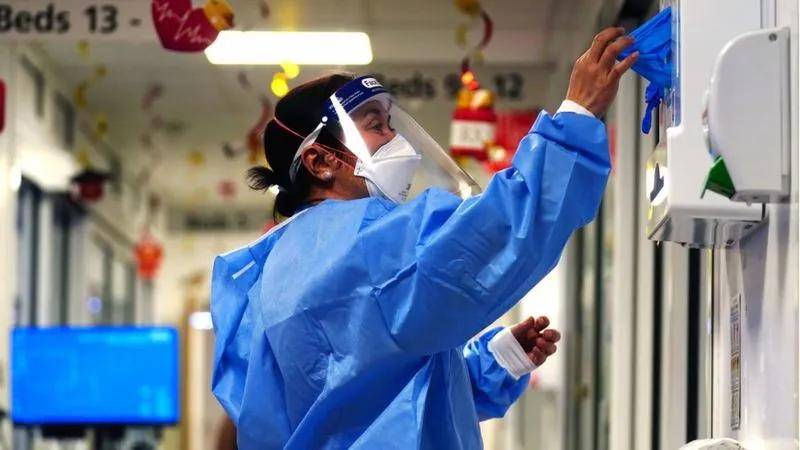 图片来源:BBC
hospitals are overburdened by confirmed cases
确诊病例激增,医院不堪重负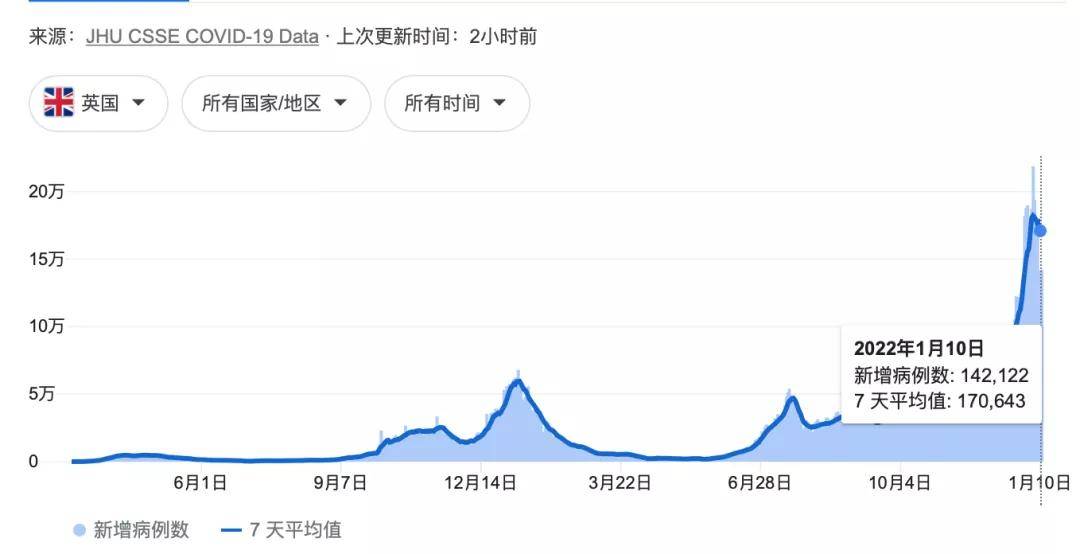 图片来源:JHU CSSE COVID-19 Data
On January 10th, 2022, there were 142112 confirmed cases have been reported in the UK, with a 7-day average of 170643 cases.
2022年1月10日,英国共报告142112例确诊病例,7天确诊平均值达170643例。
According to data released by the British health department, with the outbreak of the Omicron strain novel coronavirus pneumonia cases have been increased sharply. The number of deaths has exceeded 150 thousand in 28 days after diagnosis.
根据英国卫生部门公布的数据,随着奥密克戎毒株肆虐,英国新冠肺炎确诊病例激增,确诊后28天内死亡病例累计已超过15万例。
Due to the increasing number of inpatients, hospitals in London and other places have been overwhelmed. According to local media reports, a 77 year old man was recently sent to the hospital due to heart disease, but waited in the emergency room for more than 20 hours.
由于住院患者不断增加,伦敦等多地的医院已经不堪重负。据当地媒体报道,一名77岁的老人近日因心脏病被送到医院,却在急诊室等了20多个小时。
图片来源:央视财经
In addition, according to the daily mail and other British local media, due to the sharp rise in the number of COVID-19 infections, the emergence of COVID-19 self-collection kits in the UK is in serious shortage. So far, the COVID-19 self-collection kits in the UK mainly depends on two Chinese enterprises, while only one local test kit manufacturer in the UK has passed the government approval.
另据《每日邮报》等英国当地媒体近日报道,由于近期新冠病毒感染病例急剧上升,英国境内出现新冠检测试剂盒严重短缺的现象。截至目前,英国国内的新冠检测试剂盒主要依赖两家中国企业供货,而英国本土检测盒制造商只有一家通过了政府审批。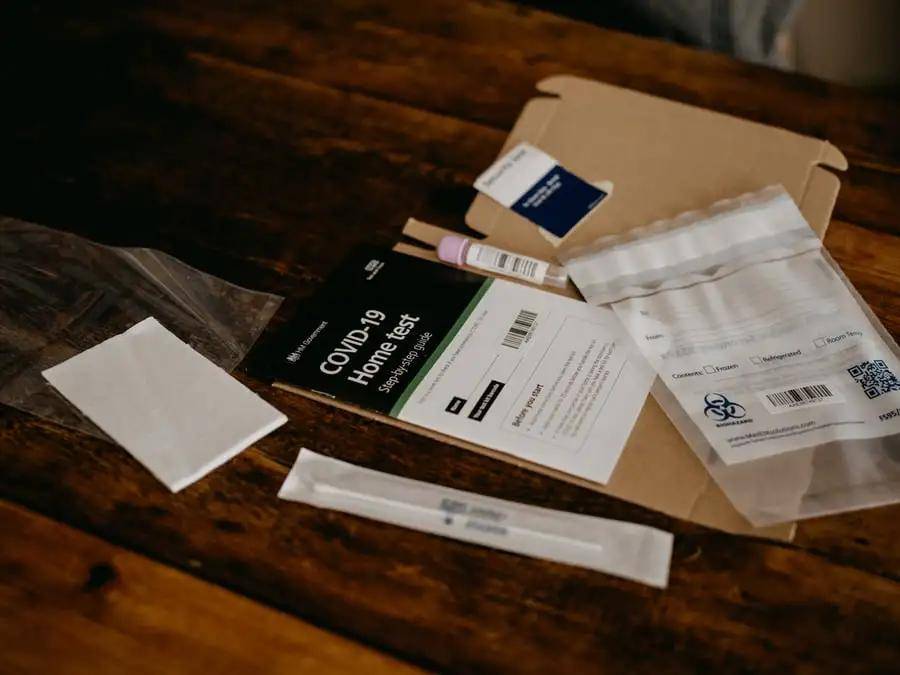 Transportation, the National Health Service (NHS) and schools have been affected by absenteeism
交通、国民保健署(NHS)以及学校受到缺勤影响
In England, Wales and Northern Ireland, the current self isolation policy is people who test positive must isolate themselves for at least seven days. After self isolation, two rapid antigen tests must be performed at an interval of 24 hours - the first not earlier than the sixth day. In Scotland, those who test positive must be isolated for 10 days. Throughout the UK, contacts with positive cases must also be isolated for 10 days if they are not vaccinated.
目前的自我隔离政策是,在英格兰、威尔士和北爱尔兰,新冠检测呈阳性的人们必须自我隔离至少七天。在结束自我隔离之后,必须进行两次相隔24小时的快速抗原检测——第一次不早于第六天。在苏格兰,检测结果呈阳性者必须隔离满10天。而在全英国,阳性病例的接触者如未接种疫苗,也必须隔离10天。
Transportation, the National Health Service (NHS) and schools have been affected by absenteeism due to the rising number of infaction cases and a large number of people in self isolation.
由于持续攀升的病例数字和大量的正在自我隔离中的人群, 交通、国民保健署(NHS)以及学校已经受到缺勤的影响。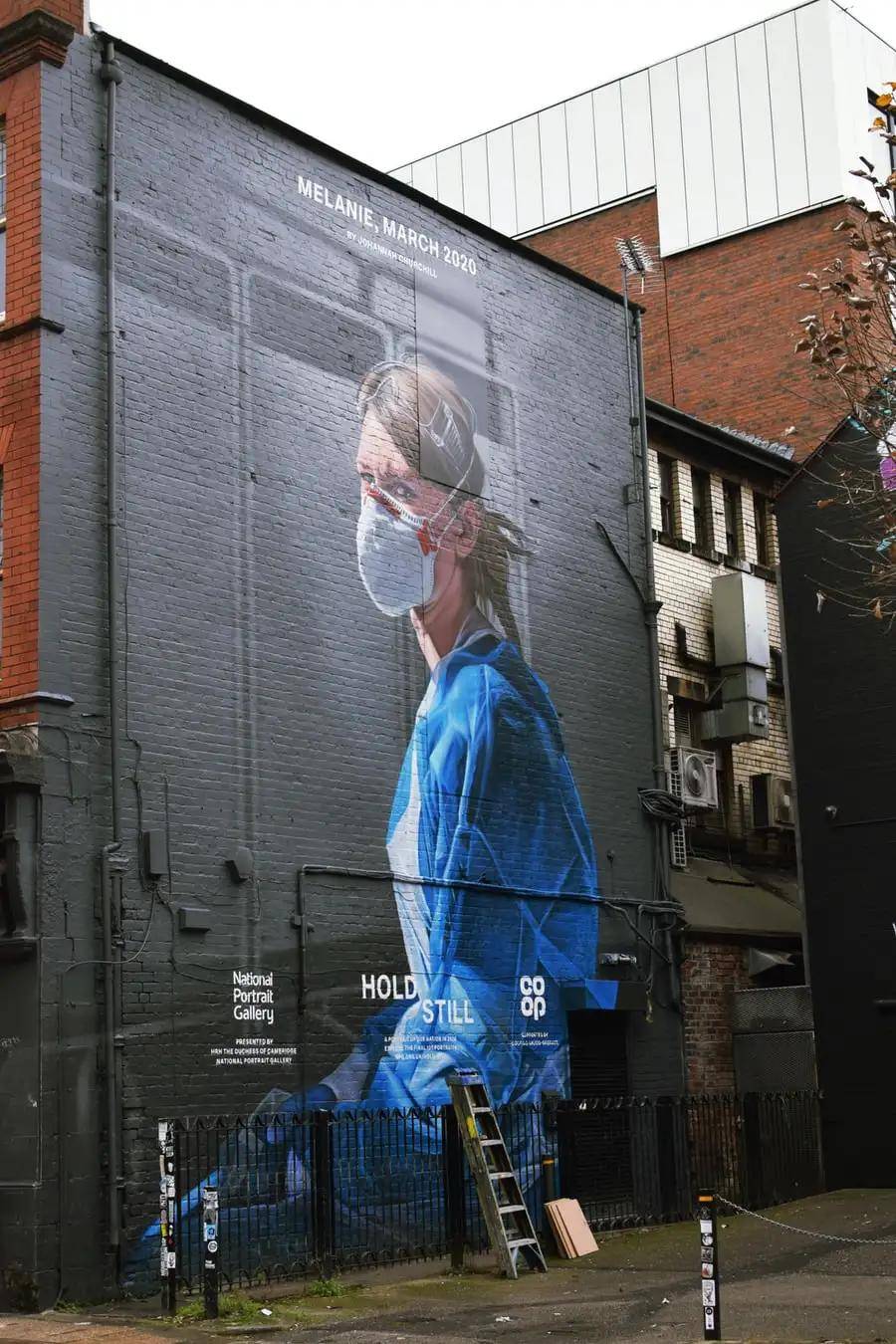 Last December, retired teachers were called on to return to their posts to fill the teaching gap that may be caused by teachers' absence in January.
去年12月,退休老师被呼吁重返岗位,以填补1月可能因教师缺勤带来的教学空白。
A British education official said recently: "obviously, there may be very challenging situations in the field of education in the staffing aspect of January. Before the Christmas holidays, schools and universities have seen a large number of staff shortage caused by COVID-19, and the influence of the strain of the Omicron will make the new semester worse."
英国某教育官员近期表示:"很明显,在1月份的员工配备方面,教育领域有可能出现非常具有挑战性的情况。在圣诞假期之前,中小学和大学已经看到了由新冠疫情造成的大量员工缺岗,而奥密克戎变种毒株的影响可能会使新学期的情况更糟。"
Six trade unions representing most educators sent a letter warning the British government: "we need to minimize the interference with education this semester, so as to avoid canceling GCSE, A-level and other examinations for the third consecutive year."
代表大多数教育工作者的六个工会联合致信警告英国政府:"我们这学期需要尽量减少对教育的干扰,以避免连续第三年取消GCSE、A-Level和其他考试。"
In an article published in the Sunday Telegraph on January 2nd, British education secretary Zahawi said that when the new semester begins, "face-to-face teaching will continue to be the expected norm", adding that "the examination will be carried out as planned". However, he also mentioned that the spread of the Omicron variant will "inevitably" force some students and teachers to isolate themselves, which means that "some distance learning will be possible and necessary".
英国教育大臣扎哈维在1月2日的《星期日电讯报》上发表文章称,当新学期开始时,"面对面教学将继续成为预期的常态",并补充说"考试将按原计划进行"。然而,他也提到,奥密克戎变种毒株的传播将"不可避免地"令一些学生和教师不得不进行自我隔离,这意味着"一些远程学习将是可能且必要的"。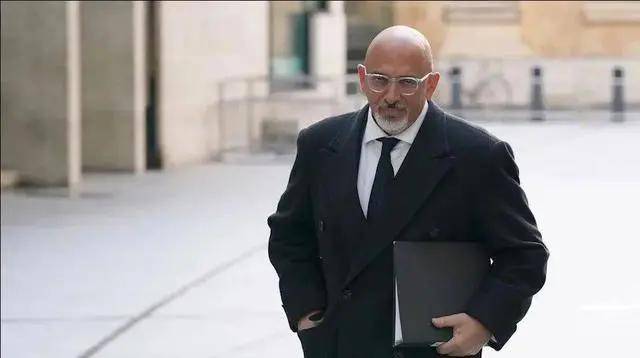 图片来源:PA Media
Colleges and universities are allowed to provide online courses for foreign students before April 6th, 2022
允许高校在2022年4月6日前为留学生提供网课
According to the guidelines issued by the British Ministry of education on January 4th, the British Ministry of education allows universities to provide conditions for international students to take online courses outside the UK before April 6th, 2022. If foreign students have difficulties in entering the UK, the Ministry of education recommends them to contact the university directly.
根据英国教育部于1月4日发布的开学指引,英国教育部允许大学在2022年4月6日之前为留学生提供在英国境外上网课的条件。如果留学生入境英国有困难,教育部建议留学生直接与大学联系。
However, the guidelines are only recommendations and are not legally binding, each university can formulate regulations according to its own situation.
不过,这份指引仅为建议,不具有法律约束力,各个大学可以根据自身情况制定相关规定。
For now, some universities in UK have announced to continue remote study.
目前,已有部分大学宣布继续设立网课。
1
University of Nottingham诺丁汉大学
University of Nottingham strongly recommends that students back to campus before January 31st, but if there are travel restrictions, students can apply to study remotely
学校强烈建议学生在1月31日前到校学习,但如有旅行限制,学校也提供远程学习的教学方式,学生可进行申请。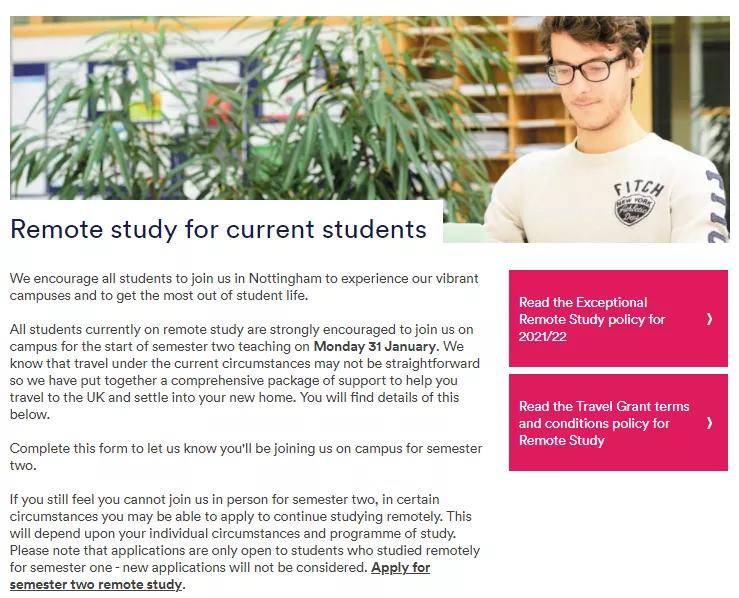 2
The University of Manchester 曼彻斯特大学
The University of Manchester said on January 7th that the new semester will begin on February 7th, 2022. Overseas students can apply for distance learning if they can not arrive in Manchester as scheduled.
曼大于1月7日表示,新学期将于2022年2月7日开始。目前在海外的留学生,如果不能如期抵达曼彻斯特,也可以申请提供远程学习。
3
Lancaster University 兰卡斯特大学
Lancaster University has sent an email to inform all courses that can apply for remote study. For the detailed arrangement of specific courses, students need to contact the school directly by email.
兰卡斯特大学已经发送邮件通知了所有可申请线上课程的专业,具体专业的详细安排,需邮件直接联系学校。
4
Queen Mary University of London 伦敦玛丽女王大学
Some colleges of the school allow students to take online courses at the beginning of the semester and postpone their return to school. However, the arrangement of undergraduate and graduate courses are different. Students need directly contact the college for specific circumstances.
该学校部分学院允许学生在本学期开始时上网课,延迟返校。不过,同一专业的本科学生和研究生课程安排不同,具体情况需直接联系所在的学院。
5
King's College London 伦敦大学国王学院
It is known that the Business School of King's college has emailed an application form for online courses for the second semester. Other courses also need to pay attention to the mailbox or contact the professional department directly.
据悉,国王学院商学院已经邮件提供第二学期网课申请表。其他专业还需留意邮箱或直接与专业部门联系相关信息。
6
Queen's University Belfast 贝尔法斯特女王大学
Queen's University of Belfast has made it clear that it will switch to online teaching this semester. The University said that the decision was made under the influence of Omicron and after reviewing the public health situation.
贝尔法斯特女王大学早就明确表示,本学期将会转为线上教学,学校表示,该决定是由于受到Omicron的影响,并且在审查了公共卫生状况后做出的。
In addition to some courses that cannot be carried out online this semester, most courses will be in the form of comprehensive online courses, but the school's library, laboratory and other facilities will be open as usual.
本学期除了一些无法线上进行的课程,大部分课程都会是全面网课形式,但学校的图书馆、实验室等设施还是会照常开放。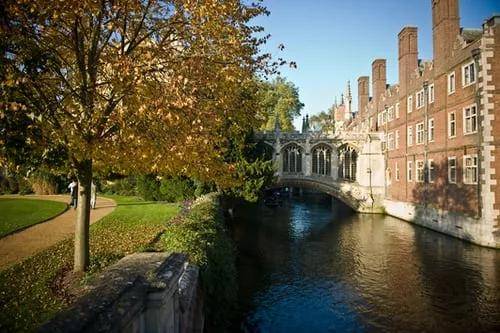 Other universities offering online learning options include Cambridge University, Warwick University, Leeds University, etc.
其他提供远程学习选项的大学包括,剑桥大学、华威大学、利兹大学等.
Universities that will carry out comprehensive offline teaching include Oxford University, London School of politics and economics, London University College, Birmingham University, Sheffield University, York University and Edinburgh University, etc.
将开展线下教学的大学包括牛津大学、伦敦政治经济学院、伦敦大学学院、伯明翰大学、谢菲尔德大学、约克大学和爱丁堡大学等。
来源:环球网、BBC等,图片来源于网络,如侵删。
记者:杨冬妮
监制:李璨
责任编辑:刘煜